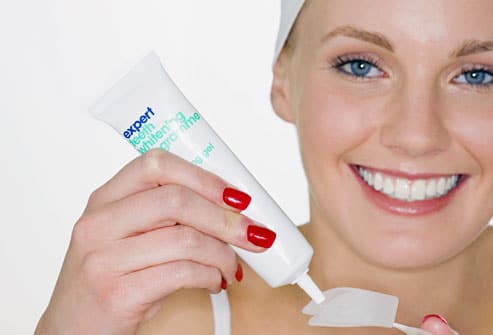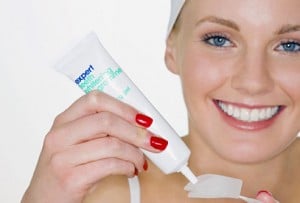 Professional teeth whitening available only through your dentist produces exceptional results with minimum sensitivity. We can perform in surgery bleaching, or provide you with a custom made guard or tray and professional whitening gel that you can use at home.
The best way to whiten your teeth is actually a home-based procedure, carried out by using a bleaching gel in a specially designed tray that we provide.  This procedure is straight forward, non-invasive and will give you long term results. In surgery bleaching is a less effective method as it only acts on the surface layer of the enamel, therefore only giving short term results. It often causes greater sensitivity and discomfort afterwards.
The custom teeth whitening guards are made to fit your smile and the professional whitening gel works effectively at removing extrinsic (surface of the enamel) and intrinsic (on the deeper layers of yellow dentine) stains. It penetrates the enamel to get to the discoloured tooth layers. The gel contains ingredients which maintain the health of the enamel while whitening. It is both safe for your teeth and highly effective.
Chemist or online bought whitening products tend to only remove a small part of the extrinsic stains producing a disappointing result, as the guards or trays provided don't fit your particular smile correctly, and the whitening gel is of lower quality and in some cases can be harmful to the enamel of your teeth.
Is professional dental teeth whitening better than online or chemist products?
Yes. Chemist products act only on extrinsic stains on the external surface of the tooth. They work by being abrasive that can be damaging to enamel. Professional whiting uses custom made trays that hold the bleaching solution on your teeth giving it time to work on the intrinsic discolouration as well as extrinsic. They are not abrasive and do not damage the enamel.